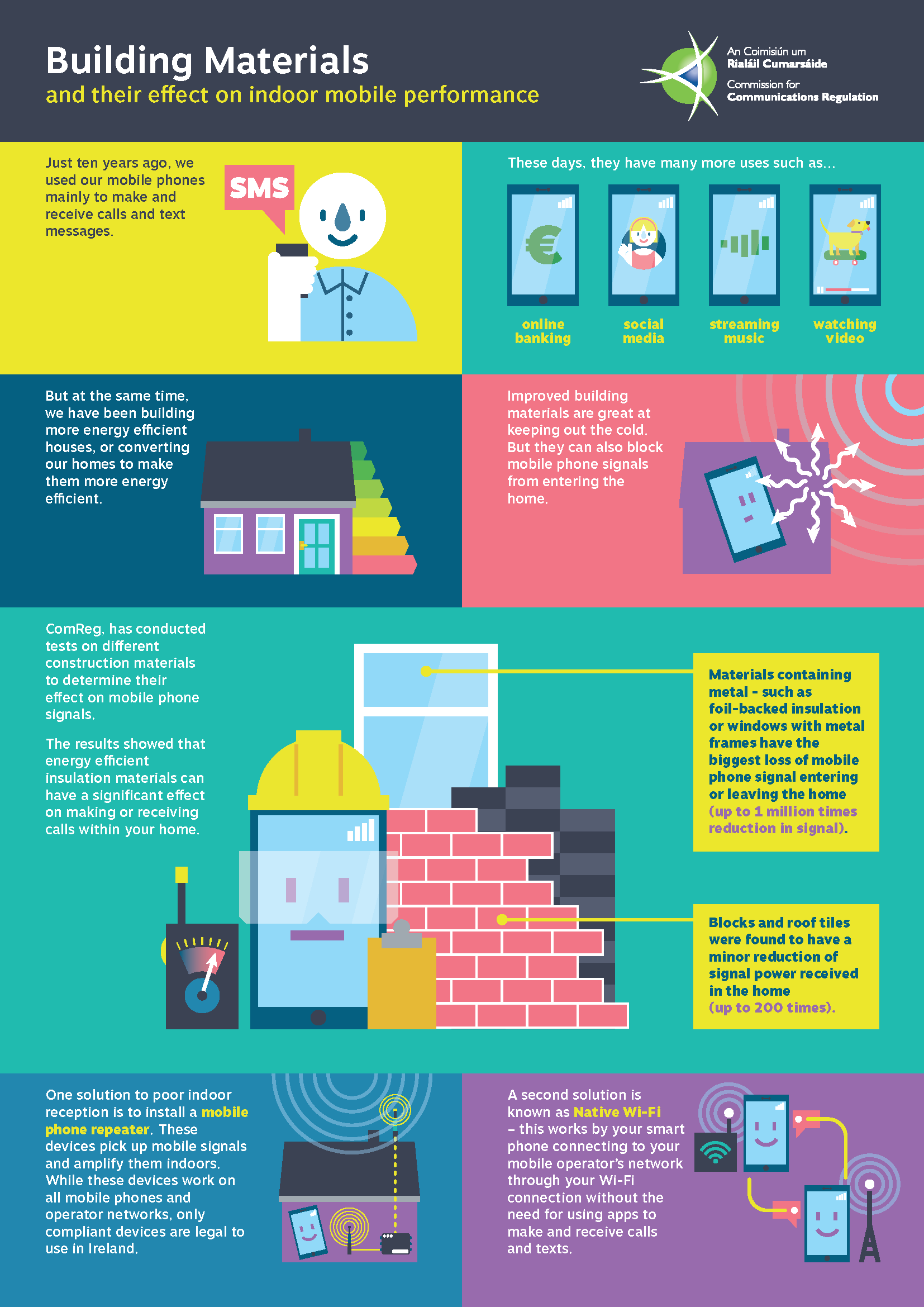 There are many factors that can cause poor indoor coverage – one of these could be the building materials that are used in construction. As homes are becoming better insulated to keep heat in, they may also reduce the strength of mobile phone signal.
ComReg has undertaken testing on different types of building materials and the impact on mobile phone signal. ComReg has found that energy efficient materials, such as foil backed insulation, have a major impact on mobile phone signal going in or out of homes. Find more information in the full Building Report.
There are a number of solutions to improve poor indoor mobile signal. One solution is native Wi-Fi calling. This works by your smart phone using Wi-Fi to make and receive calls over the internet. Unlike messaging apps that work over the internet exclusively, Wi-Fi calling uses the internet rather than a base station to connect to the mobile phone operator's network. ComReg recommends speaking to your operator and mobile phone provider to see if your network and phone supports this feature.
Another solution to poor indoor signal is the use of a mobile phone repeater ('Repeater'). These devices work by amplifying the mobile phone signals from outside the home and transmitting them inside the home giving the user improved indoor coverage. ComReg recently legalised certain types of repeaters, but only repeaters that comply with ComReg's standards and carry the CE and EU quality standard mark are permitted.  Please see www.comreg.ie/repeaters for more information.
Find more information on the ComReg response to consultation and decision here.