ComReg survey shows demand for better broadband remains high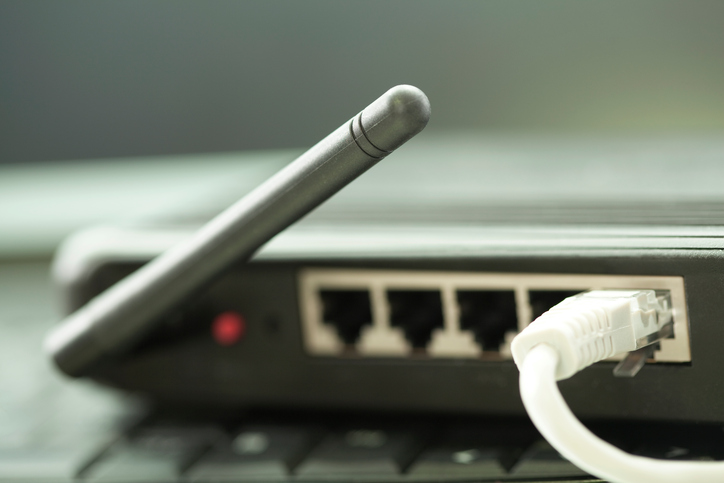 ComReg has today published the latest market research findings on the impact of Covid-19 on consumer use and perception of telecommunications in Ireland. The survey, the third in a series conducted by Behaviour and Attitudes, examines broadband and mobile phone usage since the beginning of the Covid-19 pandemic, with a focus on those who rely on these services to work from home.
The results show that four in five users agree that their home broadband service is currently adequate to meet their needs. Similarly, over 70% of those surveyed report no real change in their experience of making and receiving mobile calls or using 3G/4G data while at home. Nevertheless, about 22% of users believe that their home broadband service has worsened since the start of the pandemic.
The survey continues to highlight that consumers are realising the value of high-quality broadband to stay connected and informed. All age groups surveyed report an increase in the usage of their home broadband services since the introduction of the Covid-19 restrictions, especially those under 35. The survey also reveals that, since the start of the pandemic, consumers are continuing to increase online activities such as browsing the internet, video calling and following news.
Notably, employment among respondents who worked before March 1st increased, from 74% in April to 93% in September 2020. As restrictions eased temporarily in some regions of the country, those working from home daily (34%) decreased, with more people reporting working from home 2 to 3 days a week (15%) compared with both April and June 2020.
As a result, resilient and reliable broadband connectivity will continue to be a key concern for the 74% of workers that require home broadband to carry out work-related activities.  Despite most consumers believing their current broadband is adequate to meet their household's needs, half of respondents would be willing to spend more on broadband to get better service. This figure has nearly doubled from 28% in April and remained as high since June. The appetite for faster, more reliable broadband speeds and signal strength is growing and expected to continue, as over a third of workers anticipate working from home to some degree for the remainder of 2020.
ComReg Commissioner Robert Mourik said: "The Covid-19 pandemic has demonstrated how vital electronic communications networks are to both our society and  our economy. This is ComReg's third survey looking at the impact of Covid-19 on home broadband and mobile service usage. The findings of our survey show that there has been a rise in online activity such as browsing the internet, video calling and following news since the start of the pandemic as we all rely more heavily on fixed, mobile and wireless communications technology. It is essential that Ireland's electronic communications networks continue to keep our citizens and business connected throughout this challenging time."
Some of the key trends emerging from data collected in Q3 found that:
52% would be willing to spend more on broadband to get better service
75% agree that their home broadband service is adequate to meet their needs
60% perceive their home broadband service has remained the same since the start of the ongoing Covid-19 pandemic, while 22% believe it has worsened and 18% believe it has improved
87% value being able to access and use a mobile phone during Covid-19
72% believe their household broadband usage has increased since the start of the pandemic
34% are working from home daily, down from 47% in April and 42% in June
74% of workers require home broadband to carry out work-related activities, followed by about half of workers requiring mobile phone for traditional voice/SMS or data
28% of workers requiring mobile broadband (e.g. Dongle) report that the service is not adequate to carry out work-related activities
34% of workers expect to work from home at least one day a week for the remainder of 2020, with 20% expecting to work from home daily