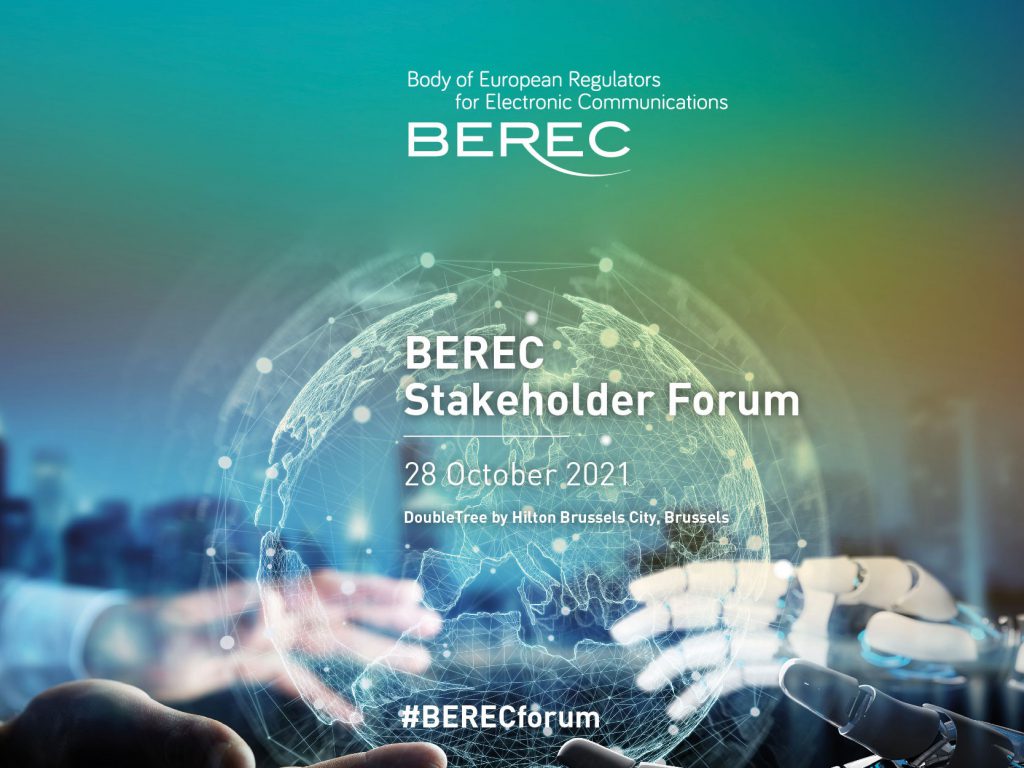 The Body of European Regulators for Electronic Communications (BEREC), in which ComReg participates, is holding its Stakeholder Forum on 28 October 2021.
The BEREC annual event will take place in DoubleTree by Hilton Brussels City hotel. Stakeholders are welcome to participate in the event physically or online.
The incoming BEREC Chair, Annemarie Sipkes (ACM, the Netherlands), will present the draft BEREC Work Programme 2022. Together with the BEREC Chair Michel Van Bellinghen (BIPT, Belgium) and the BEREC Chair for 2023, Ms Sipkes will reply to questions regarding BEREC's work and its plans for the future. The participants will have the opportunity to follow the lively discussions and later engage during the Q&A sessions. The online platform will provide an opportunity to send questions to speakers.
More information and registration are available on the BEREC website here.
Find out more information ComReg's international participation here.