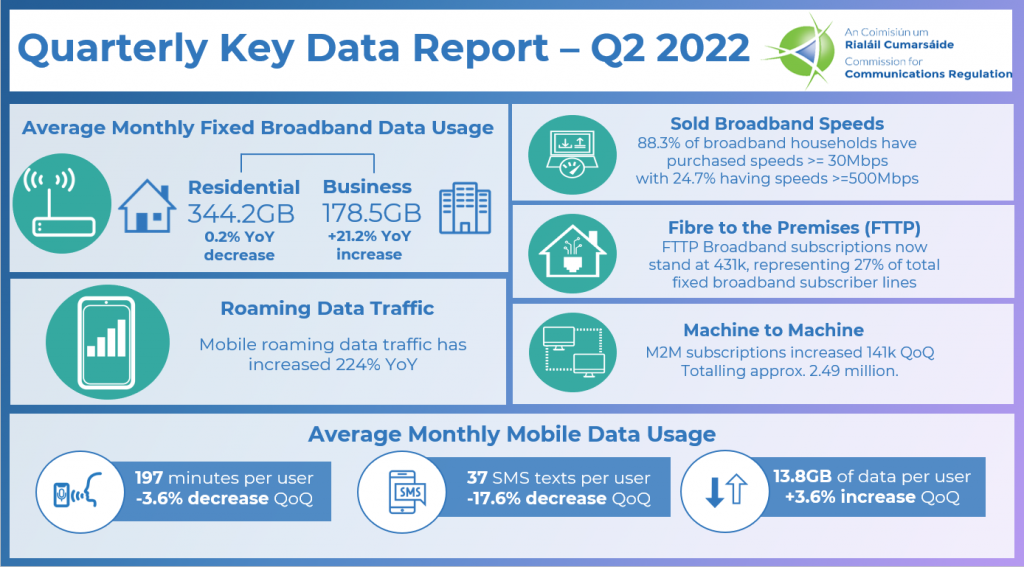 ComReg last week published Quarterly Key Data Report on the Electronic Communications market for the period (1 Apr to 30 June), Q2 2022.
Some of the key findings include:
Fixed broadband subscriber lines has increased to 1.59 million.
Of these, nearly 431k were fibre-to-the-premises (FTTP) subscriber lines.
On a monthly basis an average fixed residential broadband subscriber line used 344.2 GB of data, an increase of 0.2% since Q2 2021.
The full press release is available in English and Irish.
The data portal which contains the full set of data and associated charts is available on the Data Portal.