ComReg publishes Radio Frequency Plan for Ireland 2017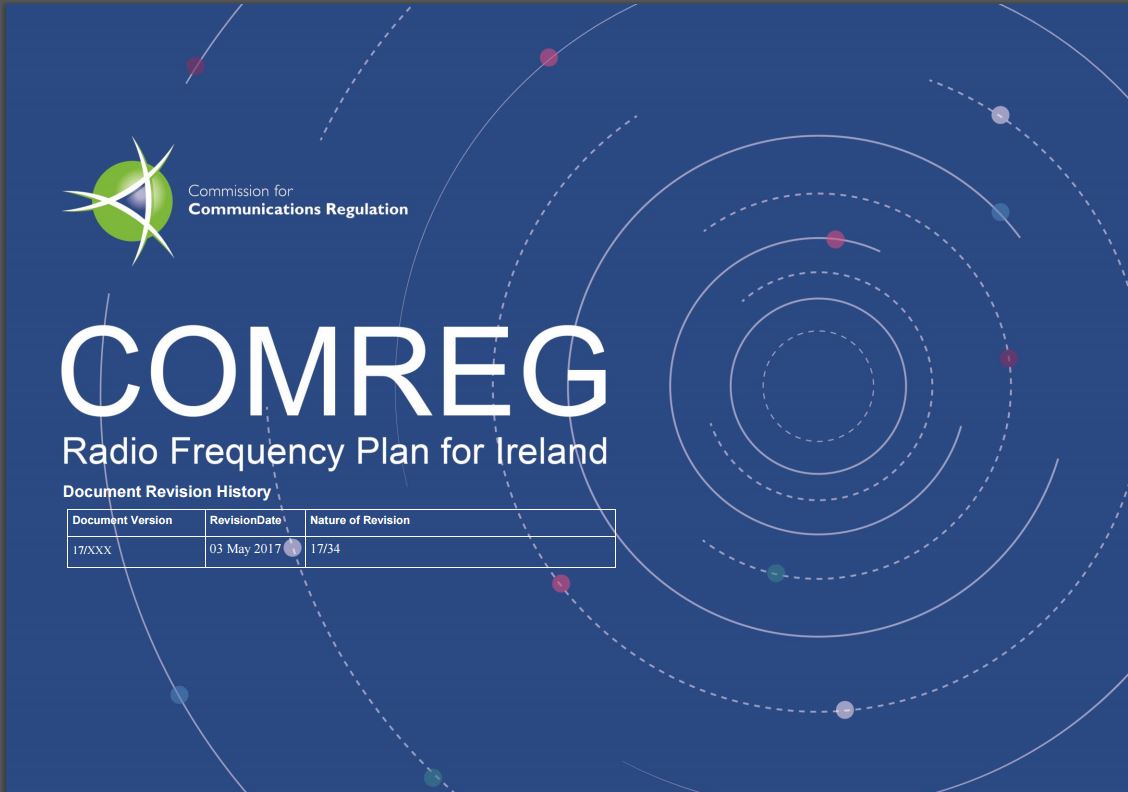 ComReg has today published the eight edition of the Radio Frequency Plan for Ireland 2017.
Radio frequency spectrum ("Spectrum") is a finite but essential natural resource contributing €4.7 billion to Ireland's Gross Domestic Product (GDP). ComReg is tasked with managing increasingly complex requirements for Spectrum, in order to support key industries and stakeholders.
There has been a massive increase in the consumption of data by mobile users since the advent of the smartphone, exceeding 500% since 2012, which has been facilitated by improvements in 3G and 4G network rollouts. The use of wireless devices, such as smartphones and tablets in facilitating wireless broadband access to the internet is now an important dimension, in meeting the demands of many users. Furthermore, developments such as the Internet of Things (IoT), smart metering and the forthcoming 5G mobile networks are also supported by Spectrum.
You can download the Radio Frequency Plan from our Publications section.